Read testimonials concerning the satisfied


CLIENTS OF CAIN & CO,


Bookkeepers in London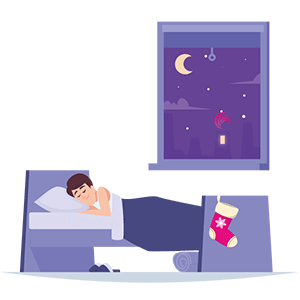 Iain Coombes – Hon.Treasurer, Sidcup & Footscray United Services Club
Paul was recommended to me by a business associate and I have found working with Cain and Co a pleasure. The Quick Books training I received was first rate and helped me rectify a few issues that I had – highly recommended.
Louisa Christie – Cambridge
Paul was recommended to me by a friend. I decided to give remote training a go as had recently set up a client with Xero and felt that some one to one training would give me a better understanding of the software. This proved to be a great decision. Paul walked through the whole process over a period of initially four lessons.
He works at your pace and answers any questions clearly, by screen sharing he was able to point his way around the software & we worked through all the elements that Xero offers. We booked the days and times to train to suit what I had to get done for my client, so I was working on actual documents rather than test ones.
I also came away feeling that I would be happy to offer my services to other clients and get them set up with this amazing package. Leaning Hubdoc that compliments Xero was truly a revelation. It has allowed me to work completely remotely and enabled my client to work more efficiently. Paul also produced a set of accompanying notes that has assisted when you need to have a refresh.
Having been so happy with the first four lessons I booked a one-off lesson for VAT in Xero as had no experience of filing one with HMRC. Again, Paul gave me the confidence to complete this task and we filed one live in my last lesson.
I know zoom has now reached many more users than before, I have to say the video and sound quality is excellent and with Pauls smiley face on your screen makes training remotely just as good as a training room!
A professional, efficient and friendly service at a reasonable price, sorted out my tax return and very happy with the amount of rebate, I would recommend this company to anyone who needs bookkeeping services.
Thank you so much to Paul Cain, Owner of Cain and Co, for the fantastic Xero and Hubdoc Training. As a creative I shiver at the thought of spread sheets and figures. Paul was so patient and the on line training via zoom really was amazing. I was able to see Pauls screen as he explained what I needed to do. I am now up and running and feel in control of my business. I have successfully used the lockdown time to learn a new skill and I highly recommend Paul for his Xero Workshop. He answered all my questions and nothing was too much trouble. Now I can keep up to date with my invoices and banking and not a spread sheet in sight.
You have enabled Jaynered Creative Design to step up a level and finish the missing piece of the puzzle. I am proud I have learnt this new package, and Paul made the learning process very user friendly
Recruitment Business Owner
Paul is a safe pair of hands.  Always on hand to answer any queries and help navigate through the ever changing legislative landscape.  In short, a trusted advisor.
Proprietor / Flavours of Morocco
Our paperwork was building up and getting out of control, and trying to run a busy restaurant whilst looking after a young family was becoming a serious struggle. I asked a friend of mine what to do and she recommended Paul to me. I gave him a call and felt at ease straight away; he visited me and discussed my woes and came up with an immediate solution. I haven't looked back. Paul comes and sees us every month, not only to go through the management accounts, but also has been instrumental in helping our business grow with sound advice. It is not only a very good bookkeeping service that I receive; it's his attention to detail, and professionalism that stands him out.
Managing Director / RPT Equipment Limited
Paul has been my book keeper for several years now and cannot recommend him highly enough, his diligence at getting the job done and done well are second to none. If you need book keeping services or training Cain and Co is the best place you could be.
Oakwood First Aid Limited
I have been using Cain and Co for few years now and I wouldn't think of using anyone else. They look after you as though you are a member of their family and nothing is too much trouble for them. My VAT returns have never been in better hands.
My retail-clients, and I, are both delighted with the service given by Cain & Co these last months. Everything is turned round in a most timely manner, at a very fair price, so everyone is happy! My client has the information back promptly, and I can be happy that everything is right.
Partner / Cheap Accounting
Paul Cain and Ellie Beer are very professional in their business approach and place a lot of emphasis on client satisfaction. We have always found their work to be of the highest standard and they are warm and friendly to deal with.
Director / Abacus 30 Limited
Cain and Co have always provided a professional and friendly service. The work they provide is of a good quality and delivered in a timely fashion.
Managing Director / Global Core Logistics Limited
Cain and Co are a new partner to Global Core Logistics and the work completed so far has been of good quality and the service has been excellent. I hope that this will continue on into the future.
Managing Director / D8a Business Network Solutions
Cain and Co have taken the burden of bookkeeping off our shoulders, in an efficient and professional manor. I can now get on with the running of my business without concern for keeping the books!
Managing Director / Urban Glass Systems Limited
Cain and Co offer a highly tailored service at a reasonable price. They have slotted very nicely into our working practices and we are very happy to recommend them to others.
Managing Director / Musician's Answering Service Limited
Paul has been dealing with all the bookkeeping, payroll and management accounts for our company for nearly a year and has always provided us with a friendly and professional service.
Managing Director / BlueBadger Marketing Limited
All my angst of doing my annual accounts were removed within a few minutes of sitting down. Paul and his team immediately made me feel at ease and the increasing stress of getting my end of year's accounts was removed. The job was completed ahead of schedule and with a few clever suggestions, meant my Tax bill was reduced. I am actually, for the first time, looking forward to next year's 'year-end' and this time will be taking advice as the years progresses. Thank-you Paul for removing stress and giving me confidence.
Managing Director / Monolith Media Limited
Paul Cain has been my bookkeeper since 2002 and I only received the best service through all these years.
Paul took my unholy financial mess and swiftly transformed it into a few neat and comprehensible spreadsheets. He said his goal is for him to find savings that are at least as great as the cost of his services – a highly worthy goal, in my mind! Paul truly enjoys his work, and it shows. He'd show up eager to dive into the heap of paper that I'd accumulated, and he took obvious pleasure in whittling it down. Also important: if you're going to have a bookkeeper on-site, you'd better be able feel comfortable with them. Paul's very easy to be with. He's a diligent worker, so you won't get extended conversation as the meter ticks away (that's good!). But he's pleasant, easy going, and a pleasure to hang out with as he tidies away whatever godawful mess you may have.
Director / Secure Plumbing & Heating Limited
Paul from Cain and Co currently runs all my books at Secure Plumbing and Heating, amazing personal service. Everything done always on time. Paul has often given me advice and suggested new ideas to benefit my business. As my company grows I'm looking forward to developing my business with Paul help. 1st class service.
Cain and Co carry out book keeping for me at Signs Express NW Kent. I find that their approach is totally professional. They are very precise and always ready to offer advice and information.
I always thought bookkeepers would work like this, but they don't always, and the fact that Paul works closely with other accountants, like he does with us, shows that this coordinated service has strong appeal. What gives value to us is knowing that all is up to date; it's easy to think you can do bits of it yourself, but you end up just doing the easy bits and the harder ones become a build-up of trouble, if you aren't careful.
I am a Chartered Accountant in practice and have known Paul for some time now. I have only the highest regard for the quality of service he provides, his willingness and above all his person ability and for those reasons I have happily recommended him to my clients.
Director / RH Consulting SE Limited
Suits my business model very well – Paul is also a pleasure to work with, will always recommend his services.
I have known Paul Cain for many years, and used his services in the past. I recently contacted Paul, to assist us at very short notice, with a client who had just parted company with their full time financial controller. Cain and Co were able to offer an instant solution, and now provide full bookkeeping, and management accounts, for our client. I would not hesitate to recommend Cain and Co to my clients, and business associates, needing financial management assistance.
Managing Director / Millwood Services
Paul Cain of Cain and Co has recently taken over our bookkeeping requirements. We cannot fault the service in any way.
Managing Director / Bells Accountants
Best bookkeeping firm I have ever outsourced to. Fast turnaround, excellent value for money and accurate, well presented work. Hopefully we will continue to work together for the foreseeable!
Partner / Baxter's Battlefield Tours
As a new company we were looking for a bookkeeper that could give us the personal touch and guide us in the right direction. We needed to know that our tax and bookkeeping were the least of our problems and we were left simply to grow the company. Cain and Co did exactly this and while we grow and build the business we can be happy in the knowledge that all our accountant requirements are being dealt with professionally and correctly leaving us to do what we do best with no worries about what is happening in the background. We cannot recommend Cain and Co enough in order to leave you to get on with what you do best, building your company. Cain and Co offer outstanding service at an affordable price but still give you a feeling of being a person and not just a number, its how company / accountant relationships should be. Transparent, Personal and Professional.
I have used Cain & Co Ltd for many years, they always do a good job and I have learned a lot from Paul. There are lots of things you need to know when running a business and it isn't worth trying to do everything yourself. Trust the experts and add value in your own way to your business.
I met Paul through a mutual business associate of ours. He is professional, knowledgeable, switched on and passionate about his industry. I'm a huge advocate of outsourcing so when my original accountant let me down, I called on Paul and his team to take over my accounting. It's the best decision I ever made and would highly recommend the services of Cain and Co to anyone and everyone. I never have to worry about my accounting and in business that's rare. Well priced and super professional.
I used Paul, when I needed to transfer all my accounts to Sage, from another accounting package. Paul was very patient in teaching me the new system during the one-to-one training sessions, and I was also able to call on him for help afterwards. I would have no hesitation in recommending Paul.
Financial Controller / Technical Building Services Limited t/a Lifestyle
Cain and Co have introduced us to the world of Sage. We now do all our own accounts, VAT, bookkeeping, payroll, CIS and submissions "in house". We would highly recommend using them. A huge thank you to Paul for all his hard work and continued support!
Financial Controller / IT4Automation Limited
We have used Cain and Co for help with Sage bookkeeping. Paul Cain is knowledgeable on Sage and has been very helpful and patient. No query is too much trouble. The annual Bookkeeping Support is great value for money and it gives great peace of mind.
Accounts Manager / 5Com Limited
Paul's training skills are excellent. He is extremely helpful, and a pleasure to work with. He is both knowledgeable, and extremely professional with the advice and solutions given. When questions were asked, he made every effort to go the extra mile, and ensure I had a full working knowledge and understanding of the software, along with its full features and functionality. His training will help provide a crucial service to our company, and this will be an asset moving forward. I would not hesitate to recommend him, and hope he will be assisting me in the foreseeable future.
Cordwainers Educational Trust
I have received 2 days Sage training course from Cain and Co Ltd, and I am very pleased with the service provided. I am now able to use the Sage system to carry out my daily duties accurately.
Very Professional, Informative and made learning enjoyable, I have picked up everything I was taught and would highly recommend using Cain and Co for training as I have mastered the bookkeeping using Sage in just one training session with only a small amount of knowledge before the training. Thank you so much for making my job easier.
Cain and Co have undertaken training for my clients and all have commented on the quality of the training and the friendliness of the trainer. Highly recommended.
The information session provided was very helpful and focused me on the key priorities for my business. There was also further sources for help offered. Thank you so much for all your help.
The Cain and Co workshop on Bookkeeping for Beginners / start-up companies was well structured and informative. The presentation was systematic and pleasantly informal.
An accounting and Bookkeeping Company that is offering insight and understanding, with a sense of humour to keep light what is a serious topic. Very forthcoming and knowledgeable, with an approach in great breadth and no pretence and very much contemporary.
I recently attended a wonderful workshop by Paul Cain of Cain and Co and was very impressed with the professionalism and knowledge. I learnt a lot and would not hesitate to recommend Cain and Co.
Manager / Ferrari's Restaurant
It was a great workshop. Paul was answering all questions asked. Would recommend to everyone who is starting his adventure with bookkeeping.
Managing Director / IGD Accounting Services Limited
I used the bookkeeping services of Paul Cain in 2013 and found the service provided to be extremely professional and efficient. I would highly recommend working with Cain and Co.
We've spent years building up our superb reputation.

You can trust us to provide exactly what you need.