Professional Bookkeeping Services
in Wimbledon
With a wealth of knowledge in the accounts, taxation and bookkeeping sectors, we are a trusted partner for businesses in the Wimbledon area. Our mission is simply to help our clients' businesses flourish.
Fill in the below form and one of our team will call you back within 24 hours to discuss your needs with you.
Wimbledon Bookkeeping Case Study: Hartley Fowler Accountants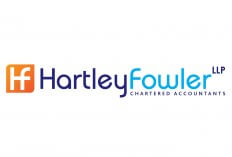 Problem
Julien is a senior partner of Wimbledon based accountants Hartley Fowler and once of his clients had a situation where their financial controller had just left.
They needed someone to help them out quickly as a board meeting was imminent and the Directors and Share Holders needed management accounts both prepared and presented to the board.
The management accounts were key to enable the board members make informed financial decisions based on the actual figures.
Julien contacted Paul Cain to see if he could help
Solution
Paul Cain met with the client to assess the situation and how they could be best served with an action plan of the processes needed.
Once a structured plan was agreed, Paul went back later the same week to begin the process of getting Julien's customer up to date with their bookkeeping. Once this work had been completed it was then a case of updating the management accounts for the forthcoming board meeting.
The management accounts were prepared and given to Julien for him to present to the Directors and Shareholders at the board meeting.
Julien's clients were so pleased with the implementation of cover and the accuracy of the management accounts that Paul was asked if he could provide cover for 3 days a week until a permanent Financial Controller could be sourced and installed.
I have known Paul Cain for many years and have used his services in the past. I recently contacted Paul, to assist us at very short notice, with a client who had just parted company with their full-time financial controller.
Cain & Co were able to offer an instant solution, and now provide full bookkeeping, and management accounts, for our client.
I continue to recommend Cain & Co to my clients, and business associates, needing financial management assistance.
Wimbledon
Try us for 3 months,
risk free
Give us 3 months to prove why we're ranked number 1 in the UK or PAY US NOTHING
There are many accountants and bookkeepers out there, so we thought we'd come up with an unbeatable offer to help you make an easy choice…
Our 7 point guarantee
You won't need to spend hours trying to find old invoices at year end.
We will be there for you 24/7 including holidays
We promise to answer ALL your questions within 12 hours (although 90% are handled within an hour).
You will have your accounts explained to you in jargon free language, during your 12 monthly 1-2-1 reviews.
Being proactive we will identify potential issues before you do.
As long as you get your information back to us as requested, we guarantee you will NOT get fined from HMRC, for late filed returns or we will cover your costs.
All our fees are crystal clear. If you can find a lower cost alternative on a like for like service, we will match the price.
Enter your details to arrange your free trial
How can Cain & Co
help you?

Bookkeeping and account management
By accurately recording your business's ledger, up-to-date and efficient bookkeeping can transform the day-to-day running of your company. We can work remotely or can undertake your bookkeeping on site – this is another benefit of being local.

VAT returns
One of the most complex parts of financial management, missing or incorrectly filed VAT returns can result in penalties. A pressure point for many companies, let Cain & Co take the stress out of formalising and submitting your VAT return.

Invoicing, reconciliation and credit control
For businesses cashflow management is key, invoicing promptly and being paid on time is invaluable as is ensuring that your company's financial data is accurate – enabling you to make business decisions based on facts, not belief.

Payroll and auto enrolment
If your business has employees, one or many, Cain & Co can manage your payroll including issuing pay slips and employers National Insurance submissions to HMRC. Within our service we can arrange the set up of pension schemes for your staff.

Supporting your business
In addition to taking on your company's financial management or bookkeeping services, Cain & Co also offers a range of services to help you take care of your own accounts. Our bookkeeping workshops are intimate and (we like to think) fun! You will leave the workshop with a clearer understanding of the records you are legally required to keep, where you can claim business expenses and how to maintain straightforward bookkeeping spreadsheets. You will also be given a range of templates to get started with.
Cain & Co can also set you up online accounting software such as Xero or Quickbooks and offer you tutorials in how to use these to benefit your business.
The best choice
for
bookkeeping

services

When you engage in Cain & Co's bookkeeping services you can rest assured that you are receiving a premium service. Our team are all members of professional financial institutions including the Institute of Certified Bookkeepers, the International Association of Bookkeepers, the Institute of Credit Management and the International Association of Accounting Professionals.
For help with your bookkeeping or year-end accounts; getting in touch with Cain & Co is easy simply call us on 020 8087 1341, email paul@cainandbeer.co.uk or click the following link to book you FREE no obligation telephone consultation: