Professional Bookkeeping Services
in Beckenham
With a wealth of knowledge in the accounts, taxation and bookkeeping sectors, we are a trusted partner for businesses in the Beckenham area. Our mission is simply to help our clients' businesses flourish.
Fill in the below form and one of our team will call you back within 24 hours to discuss your needs with you.
Beckenham Bookkeeping Case Study: Jaynered Creative Design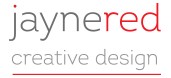 Problem
Jayne Redgrave runs a successful 'Creative Design' business based in Beckenham, Kent focusing on marketing and branding, whether it be re-branding or for new companies.
As Jayne grew her business, she became increasingly aware that she needed to move her accounting process to recognised software. Jayne didn't really know where to start as there are so many options out there but not only that, Jayne had no previous experience of using accounting software.
Jayne knew Paul Cain of Cain & Co Limited as they were introduced at a BNI meeting and they later became part of the leadership team at their local Chapter (Hurricanes) in Biggin Hill. Jayne got in touch with Paul and asked if he could help and how she could receive her training as the country was at the time, in lockdown due to COVID-19.
Solution
The first thing to do was to discuss the many options available for online accounting software and agree on a way forward. Jayne decided that Xero & Hubdoc would be her preferred option but needed to learn how to use this software very quickly. Paul explained that Cain & Co were now able to offer Xero & Hubdoc training sessions via Zoom.
The new Xero & Hubdoc online courses via Zoom were available as 5 hourly sessions for just £199* which is a saving of almost a third of the usual 1-2-1 courses.
Jayne booked in her 5 Zoom sessions with Paul and after she had completed the course and despite having no previous knowledge, quickly learnt how to post supplier invoices, raise sales invoices, reconcile the bank account and also run the management reports that provided essential information regarding her business' finances.
Jayne also received help from Cain & Co to help her to understand what the reports meant and how she could use this information to make informed financial decisions.
Thank you so much to Paul Cain, Owner of Cain & Co, for the fantastic Xero and Hubdoc Training. As a creative I shiver at the thought of spread sheets and figures. Paul was so patient and the on line training via zoom really was amazing. I was able to see Pauls screen as he explained what I needed to do. I am now up and running and feel in control of my business. I have successfully used the lockdown time to learn a new skill and I highly recommend Paul for his Xero Workshop. He answered all my questions and nothing was too much trouble. Now I can keep up to date with my invoices and banking and not a spread sheet in sight.
Jayne Redgrave
Jaynered Creative Design
Try us for 3 months,
risk free
Give us 3 months to prove why we're ranked number 1 in the UK or PAY US NOTHING
There are many accountants and bookkeepers out there, so we thought we'd come up with an unbeatable offer to help you make an easy choice…
Our 7 point guarantee
You won't need to spend hours trying to find old invoices at year end.
We will be there for you 24/7 including holidays
We promise to answer ALL your questions within 12 hours (although 90% are handled within an hour).
You will have your accounts explained to you in jargon free language, during your 12 monthly 1-2-1 reviews.
Being proactive we will identify potential issues before you do.
As long as you get your information back to us as requested, we guarantee you will NOT get fined from HMRC, for late filed returns or we will cover your costs.
All our fees are crystal clear. If you can find a lower cost alternative on a like for like service, we will match the price.
Enter your details to arrange your free trial
How can Cain & Co
help you?

Bookkeeping and account management
By accurately recording your business's ledger, up-to-date and efficient bookkeeping can transform the day-to-day running of your company. We can work remotely or can undertake your bookkeeping on site – this is another benefit of being local.

VAT returns
One of the most complex parts of financial management, missing or incorrectly filed VAT returns can result in penalties. A pressure point for many companies, let Cain & Co take the stress out of formalising and submitting your VAT return.

Invoicing, reconciliation and credit control
For businesses cashflow management is key, invoicing promptly and being paid on time is invaluable as is ensuring that your company's financial data is accurate – enabling you to make business decisions based on facts, not belief.

Payroll and auto enrolment
If your business has employees, one or many, Cain & Co can manage your payroll including issuing pay slips and employers National Insurance submissions to HMRC. Within our service we can arrange the set up of pension schemes for your staff.

Supporting your business
In addition to taking on your company's financial management or bookkeeping services, Cain & Co also offers a range of services to help you take care of your own accounts. Our bookkeeping workshops are intimate and (we like to think) fun! You will leave the workshop with a clearer understanding of the records you are legally required to keep, where you can claim business expenses and how to maintain straightforward bookkeeping spreadsheets. You will also be given a range of templates to get started with.
Cain & Co can also set you up online accounting software such as Xero or Quickbooks and offer you tutorials in how to use these to benefit your business.
The best choice
for
bookkeeping

services

When you engage in Cain & Co's bookkeeping services you can rest assured that you are receiving a premium service. Our team are all members of professional financial institutions including the Institute of Certified Bookkeepers, the International Association of Bookkeepers, the Institute of Credit Management and the International Association of Accounting Professionals.
To book a free consultation to see how Cain & Co can help you, just call 020 8087 1341 or click the button below.